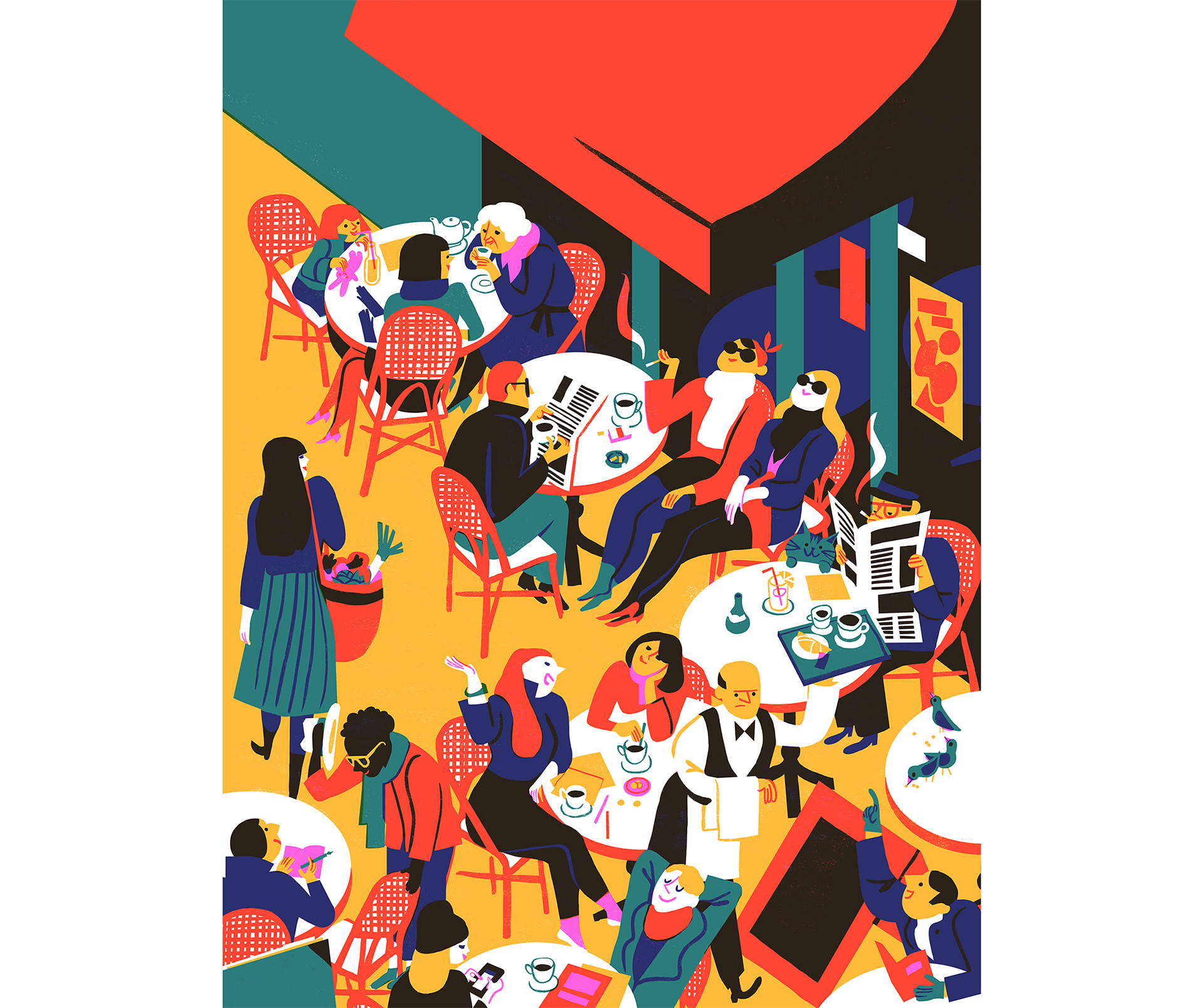 Cover for L'Instant Parisien Magazine.
Created by the team behind a blog of the same name, L'Instant Parisien is a new bi-lingual
 (French and English), bi-annual publication that will "present a collection of moments,
chronicles of Parisian lives."
I've created the cover artwork for the issue and also worked with the magazine to create
 various rewards for people who support the campaign on kisskissbankbank.
These include a set of three greetings cards all sporting Parisian café scenes. There's also a
 two-colour screen printed cotton tote bag, a rather A5 128 page notebook sporting front and
 back cover illustrations, plus a 50x70cm screen print cover artwork (limited edition of 100)
 individually numbered and signed.